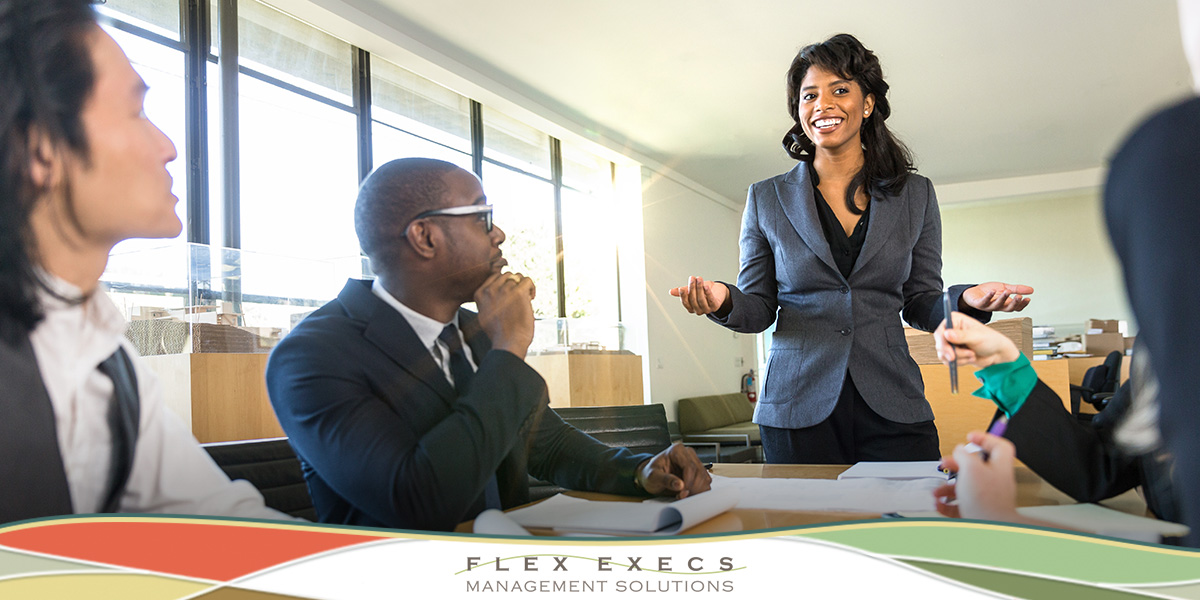 Recently, an international manufacturing company called us with a request to quickly fill a critical position. It is the type of call we receive often.
In this case, the company's benefit manager was going out on medical leave just before their benefit open enrollment period was set to begin. They needed a strong, experienced benefit professional who could step in and hit the ground running. This meant that we had to find a self-sufficient individual who was an expert in the field.
The Flex Execs Solution
Recruiters at Flex Execs have a wide range of networking contacts. These contacts have been built through client relationships, professional memberships, ongoing education and formal industry experience. We immediately applied that experience to find a strong benefits manager for our client.
Within a day of the client's call, the team of recruiters met to develop a plan of action and to decide what sources could be tapped to find and hire an interim benefits manager. Within a few days, we had located and set interviews with likely candidates. Within a week, we had the interim benefits manager on board for our client.
Satisfied Clients Are the Core of Our Business
Once the new hire began work, she was able to handle the entire open enrollment process without a problem. Our client told us, "We literally never could have gotten everything done without her.  She is a dream come true and a lifesaver to help us get everything set up for open enrollment. She also created 1,300 individual letters for merit increases. We could never have accomplished all of these things without her, and we are just so thankful."
Is Your Team Shorthanded?
Learn about the ways Flex Execs Management Solutions can help you explore your hiring options. We are happy to answer your questions, so contact us today to learn more about our recruitment solutions.